Hi,
I´m working for a short-term rental company and we want to perform some deep analysis for each property we are managing. The issue we have is that we get our date from our PMS (third party application) in some kind of block or "calendar format" for where the property name is embedded in the same block. I´ve seen a few videos from Melissa, which are great, and found some very useful tips, but it seems that nothing really doesn´t fit my needs…or at least I just can´t get my head around this.
What I need is to "extract" somehow the property name from the block and create a separate column for it in order to be able to filter later on the property name.
I´ll leave you with a screenshot of how data actually looks like. Thank you for your help!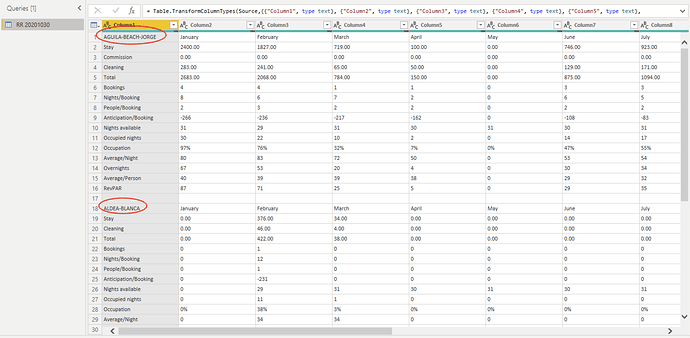 RR.20201030.csv
(121.5 KB)