These seems like a very basic question, but no matter how many articles I searched I wasn't able to find a solution that works.
I have a fact table Deliveries and a dimension table Suppliers.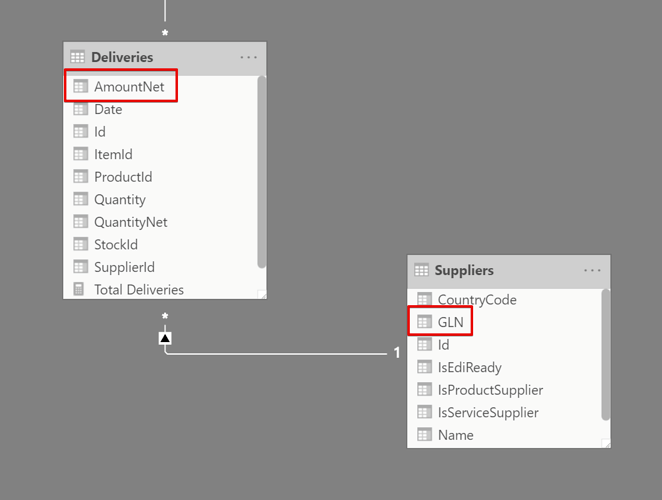 I want to find the total value of deliveries 'ie. 'SUM(Deliveries[AmountNet])' where there is no GLN value, ie. where Suppliers GLN '<> BLANK ()'.
I probably need to work on my basic understanding of DAX …