Hello,
I am working with a Sales table which has a Sales Order Dates column and a Product Key column (among other columns - it is the Sales table from the Collie book).
Firstly I am calculating the first date of the table with the following measure that works:

Then I want the same value but for one specific product Key, 214 in my example. So I want the first date for which the product 214 was sold. I put the following measure but it does not work: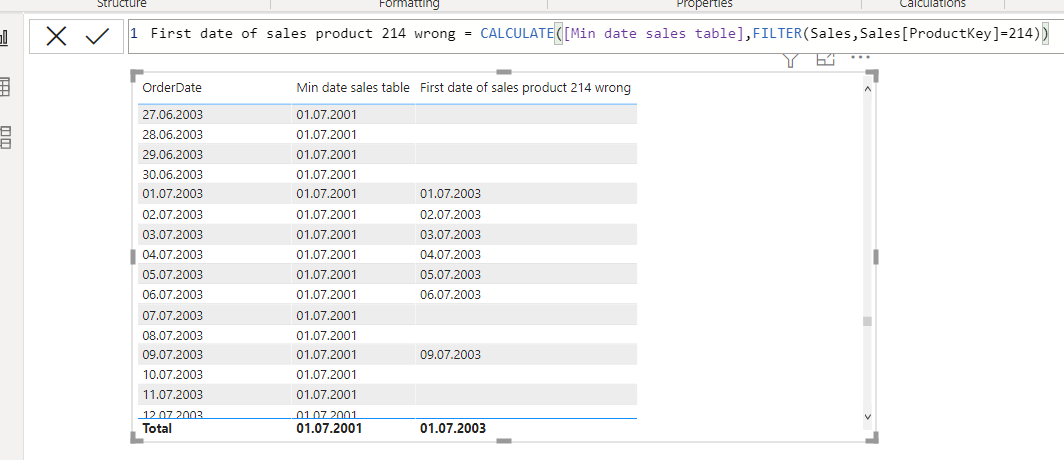 I don't understand why it retrieves the dates whitin the filter context as the base measure specifies ALL dates:

But when I change the measure with an ALL as below, it works: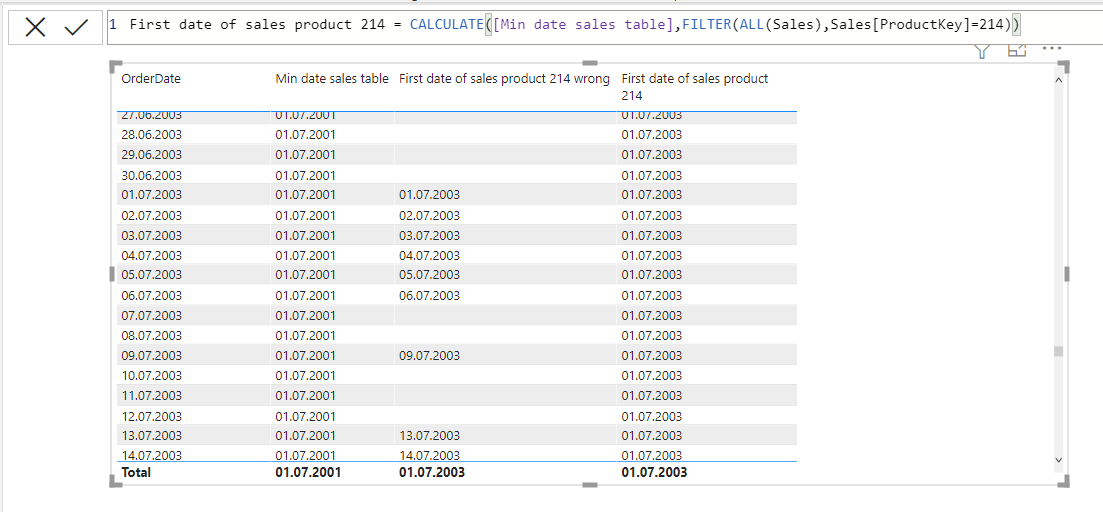 Could anyone please explain the sublte difference?
Thank you for your help!