Welcome to Excel Workout #3!
Difficulty Level:


This week's challenge is designed to test your knowledge on Subtotals.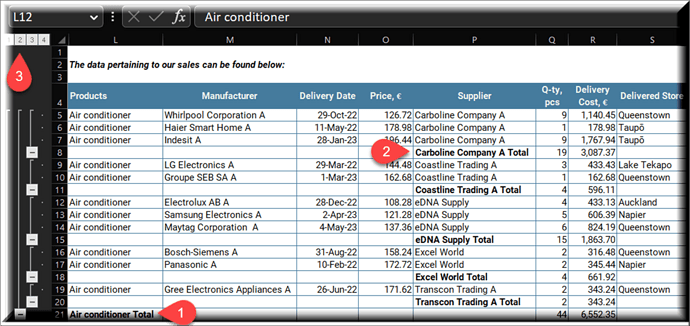 The Subtotal feature in Excel is a tool that allows you to summarize data in a list or table by calculating subtotals for each group of related data. It is a quick and easy way to create a summary of your data without having to manually calculate each subtotal.
Goals
Please follow the directions given below, which include downloading the Excel worksheet required to perform the challenge tasks. Once you have completed the download, proceed to take the challenge and test your skills.
Task
Calculate the total quantity in pieces and the cost of delivery in euros
for each Product. Within each item, calculate the same
values for each Supplier.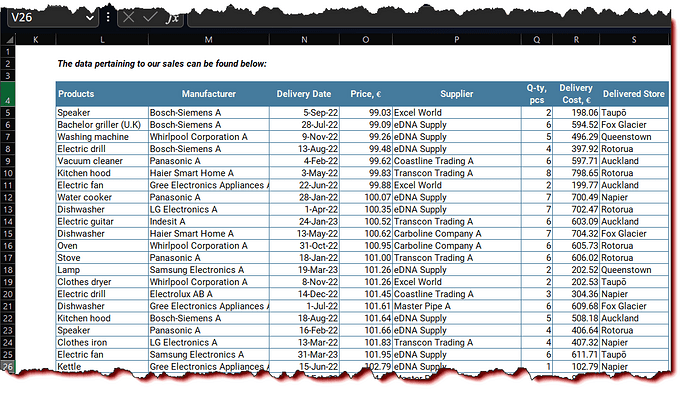 Submission
Reply to this post with your screenshot and solution file. Please be sure to blur or hide your screenshot.

Period
This workout will be released on Monday April 03, 2023, and the author's solution will be posted on Sunday April 09, 2023.
Ilgar Zarbaliyev
Challenge #3.xlsx (8.3 MB)