-CAN YOU SOLVE THIS - POWER QUERY CHALLENGE 73-
(Solution in any language also welcome for Power Query Challenges)
Multiply Alpha, Beta, Gamma columns with Factor column.
This should be dynamic so that if any new column is introduced, then new column should also get multiplied with Factor column.
You can test this with second set of Test Data.
Download Practice File - https://lnkd.in/gc58QGsK
(Post answers in Comment. Your approach need not be different from others as long as you have worked out your approach independently)
#powerquerychallenge, #daxchallenge, #m, #dax, #powerbi, #powerquery, #powerpivot, #sheets, #googlesheets, #data, #analytics, #businessintelligence, #finance, #excel, #excelchallenge, #python, #r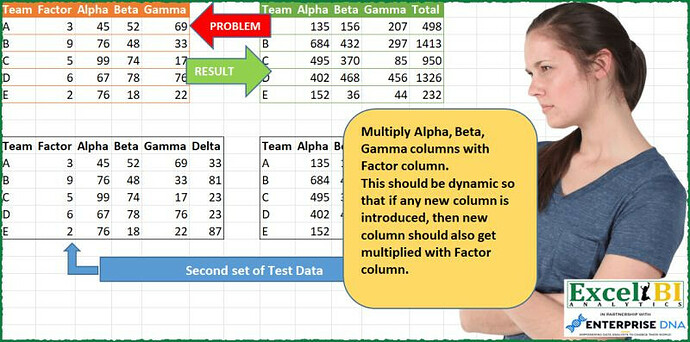 Excel BI LinkedIn Post