Is it possible to create a dynamic ranking matrix?
So the matrix consists of Milestones as rows and Drilling Wells as columns. Showing Wells status - i.e. Closed, Open, N/A, for each milestone. And I want to rank the wells by milestone status – Closed on top, then Open and N/A.
I tried with simple conditioning and formatting Closed = 3 (green), Open =2 (yellow), N/A =1 (indigo circle). The rows (or milestones) are dynamic (moving up and down), but columns are static (do not move right and left).
Is it possible to make the matrix rows and columns dynamic? If so, could you help me with the solution. Could RANKX applying ALL FILTER for status be part of the solution? Thank you in advance. irina.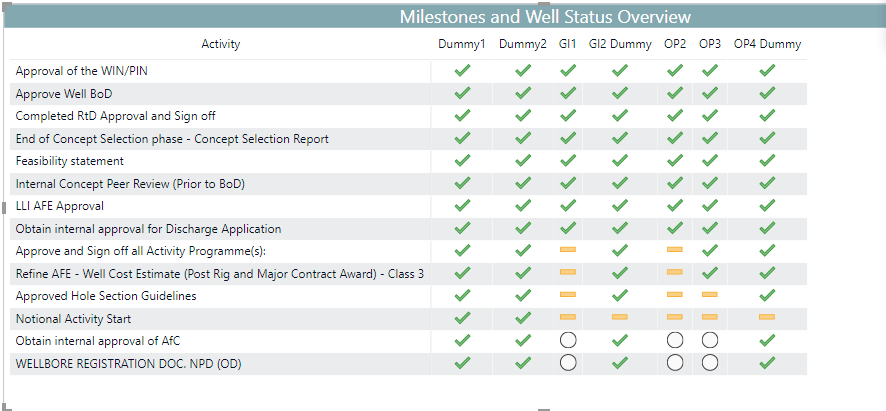 DW PCAP Dashboard - lesson learned.pbix
(425.1 KB)