Hello,
First of all thanks for your support related to earlier posts.
In this case I have a question related to relationships. I simply have project table with dollars amount and owners table. If you look at project 123 it has two accounts 811111 for an amount of $100 and 811112 for an amount of $200.
The owners are two different persons X & Y. I setup some distinct tables for project and accounts as per the Power bi Attached but once I create the matrix I drill on project 123 and I get double a total amount of $300 for X and $300 for Y. Once I drill further I get the correct amount on each.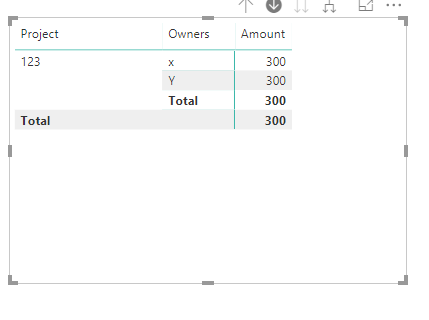 Project OWners test.pbix (43.3 KB)