Hi All,
I've created the below relationship, and I want to extract performance from the table Bounce and DPD to my master data (ECGLS), both have customer identification no as Account Number.
I want to get BounceStatus from Bounce table and Dpd from Dpd table of the customer in the matrix as per user needs against the Account_Number, Industry, Sales Manager, branch , etc i.e. all the data available in ECGLS.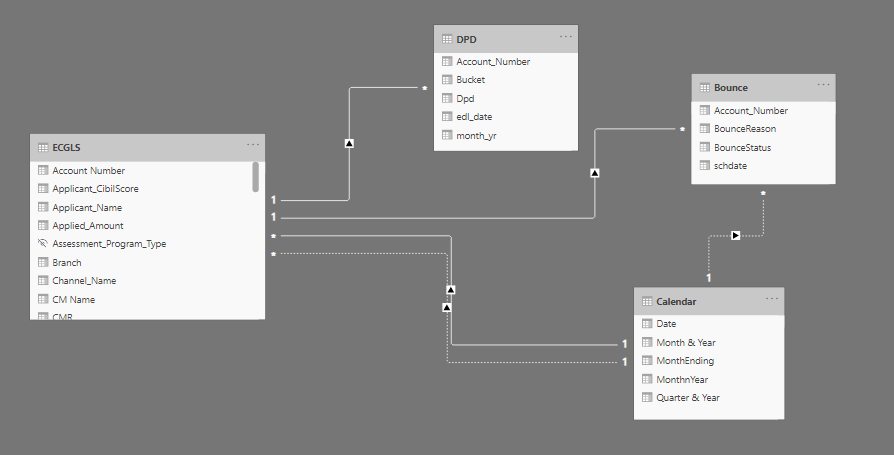 What I actually want to achieve is something like this and also want my data to reflect changes as per the filters or if any other variable is used by the user instead of loan number like (Industry, Sales Manager, Branch, etc) and which can work with the filters given in the file already or if any new filter is added.

Though this is not giving correct results to me. But I want to achieve this whatever filter the user is selecting.
I'm attaching the pbix as well. Please let me know what I'm missing here.
Report_Test.pbix (422.0 KB)
Thanks for all the help!