Hi everyone,
Has anyone created a Power BI launch pad in the Power BI Service? I have been asked to create a launch pad, in which a user can click on a hyperlink to go to a specific App or click on a another link to access the report/dashboard directly. The point of this is to organize all Workspaces, Apps, and Reports much better than what is currently available in the service. I know that there will be some issues with some reports being across Apps / Workspaces. I would be great if we could customize Power BI Service at lot more. The ultimate goal would be to keep everything in Power BI Service and organize all reports within this portal, curating the intended users of report (organization) and what each report contains.
Below is an example of a SAP BI report portal. I am confident that Power BI can do much better.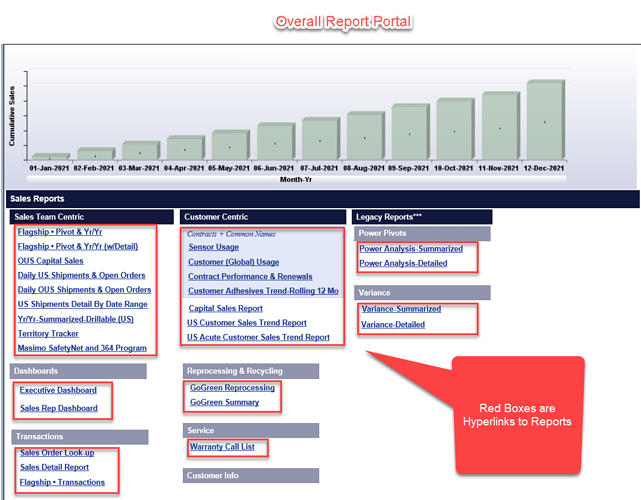 Thanks in advance for any help or suggestions.
-Silvio