Hi there,
I'm stuck on this challenge where I neet to countdistinct Customer ID per marketing status using a Date Slicer.
Having a fact table which has the following columns:
"leadID" = customer ID
"funnel_possy" = marketing status of the Customer.
"date" = date where the customer change the status.
I need to calculate two columns:
BalanceStart: distinctcount of Customer ID per "funnel_possy" of the minimum date of the Date Slicer.
BalanceEnd: distinctcount of Customer ID per "funnnel_possy" of the maximum date of the Date Slicer.
This table below is one Customer ID and all the status changed through the dates: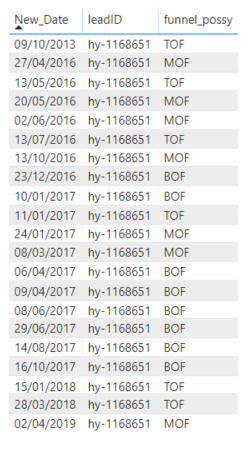 In the example below is how I want it to calculate the table. Accordingly with the slider, the column "nBalanceStart" it should distinctcount how many Customer ID it contains in each "funnel_possy" status in the ealiest date of the Slicer. And the same with the "nBalanceEnd" column but distinctcount the latest date of the slicer.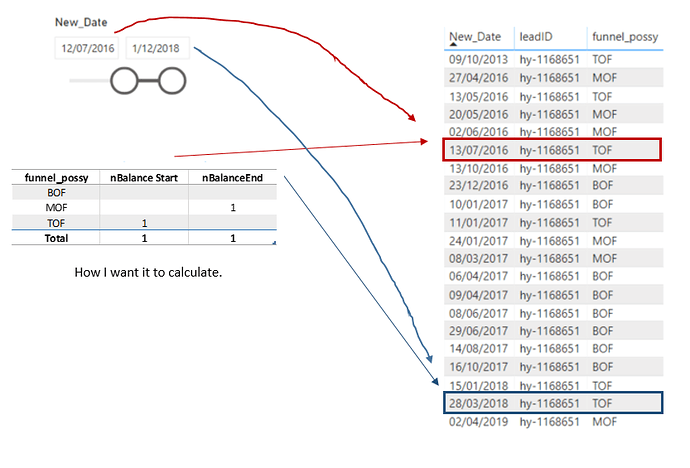 Mkt Report - Forum.pbix (153.9 KB)
Thank you.