Hi
I'm trying to replicate a campaign comparison chart I use in Excel so that I can embed it in my Power BI reporting.
The chart is: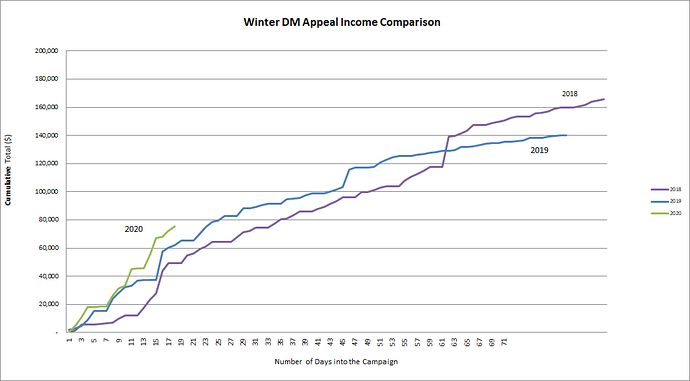 It's a cumulative chart by day into the campaign (I have to use a day count because the previous campaigns weren't necessarily on the same dates in previous years.)
I've imported the previous years' data into my model. For example the 2018 data looks like this:

This year's campaign is acitve now and is refreshed daily in my Power BI report.
Do I need to create a new table with this year's data to get the day number and the cumulative total?
Then how do I get them all on the same chart to look like the chart above?
I tried using the line chart visualisation but got some weird results.
Thanks