Hi Sam,
Thanks for your reply. I know this is very complex, the last week I've been struggling with this challenge.
I've made a dummy model with a few invoices, maybe we can use this model to count the customers and the amount of Sales: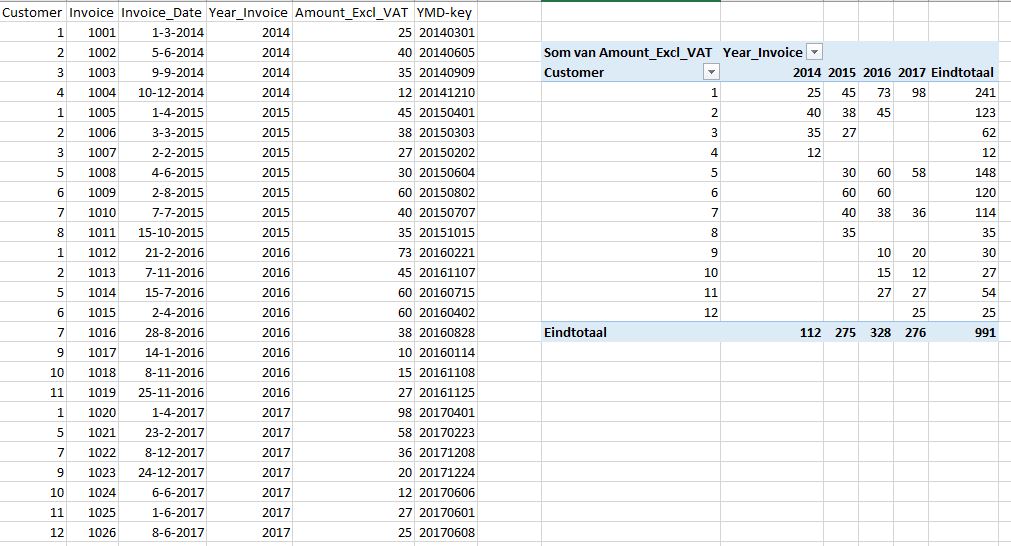 Further I've made an example of a report. The numbers is what count, not the format
The relationship between the 2 tables:
Can you help me with the DAX-formula to count the number of customers for each year?
Thanks in advance,
Greetings from a rainy Holland,
Cor