Hi Sam and Community
I've struggling to implement a yearly budget/target accross the whole year.
The video section you've uploaded is a great intro and I've followed it to the letter, but it's based on sales data for every day of the year, when I'm looking at sales that don't happen every day so need to allocated the yearly budget across all the days regardless of whether there are results or not. Any idea how I would achieve this as I've been scratching my head for quite a while now and no solution is popping up.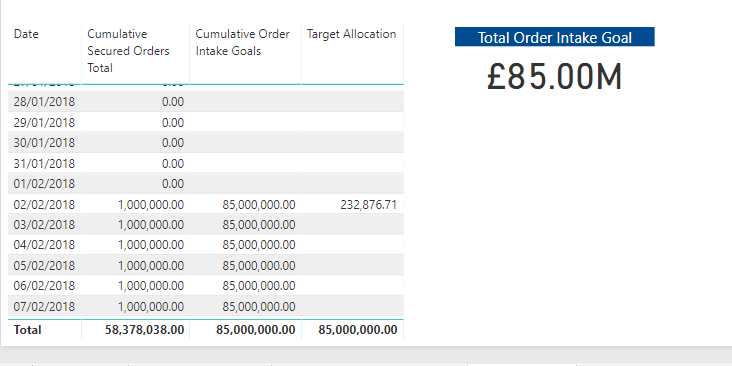 Thanks in advance
Martin