What I'm trying to accomplish at a high level is to compare the average lead time on a production line to the average lead time the customer gives us. The idea is that if the customers expected lead time is greater than our lead time, then we can remove those items from our stocking program, or vice-versa.
I have a sales table that looks similar to this.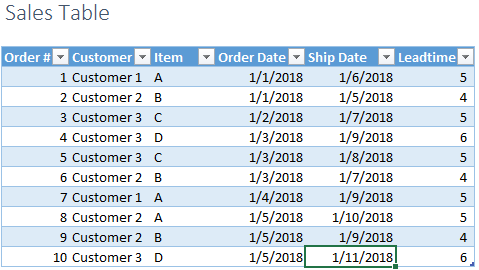 And an items table that looks similar to this.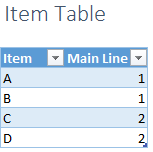 I can create an average measure that will calculate my lead time and display it across the proper context, but what I want it to do is something like this. (this assumes we're filtered to line 1).

The way I'd want this to work is to select a filter for the production line and the correct lead time to populate in the line lead time column.