I have this project where I have to convert excel reports\charts built using excel macros into Power Pivot. It calculates the efficiency of each assembly line comparing the total capacity with actual capacity for the orders. The report is basically needed to be sorted on Data Column so that we can find the available capacity date wise. Total Capacity is based on Cumulative hours machine wise.
Problem is how to handle the sorting date wise, as operation time is available for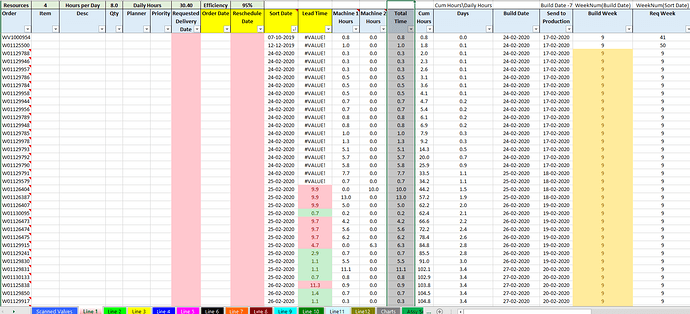 Order–>AssemblyLine–>Machine–>OperationTime.