Check out the latest 2 apps we've included in the Analyst Hub.
Perfect for planning and collaborating within your teams and organizations around your Power BI implementations.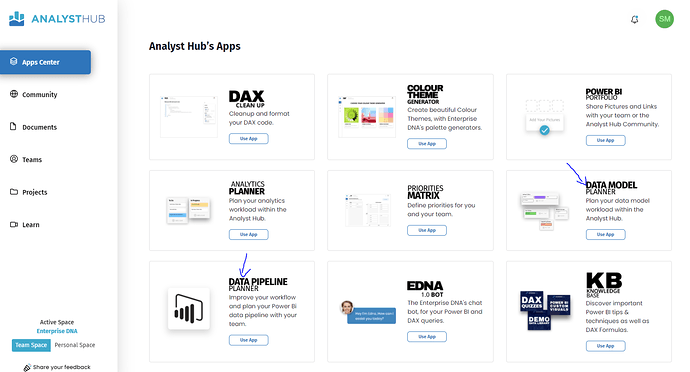 You can use these as documentation tools and way to set best practices as you develop Power BI reports within your teams.
Also you can continue to leverage of the community just like with every other app within Analyst Hub.
Have you tried out the TEAMS and PROJECTS features yet?
They are seriously awesome. I've been using them myself extensively across many analystic projects we have going on within Enterprise DNA.
More to come soon…
Two new apps around M Code and Raw Code catalogues, coming soon.
Sam